With its sober and elegant design, this radio control point will find its place both indoors and outdoors.
To order your rolling or sectional garage door in sequential mode, you can always rely on it!
COMFORT IN USE
Thanks to 3 buttons you independently control 3 separate devices in sequential mode.
For example: a garage door, a light, and a gate opener.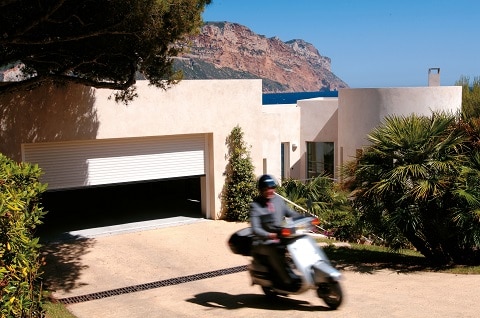 FOR INTERIOR OR EXTERIOR USE
Thanks to its IP55 degree of protection, this wall transmitter is suitable both indoors and outdoors.
In addition, its sober and modern anthracite design allows it to integrate elegantly into your interior.
EASY TO INSTALL
No wiring thanks to the Hz radio embedded in the product.
The front mounting is done in the standard dimensions of a wall switch.
WIDE COMPATIBILITY
This product can be programmed on many devices such as:
The SD100Hz Simu control box, for rolling garage doors.
The GM Simu range of motors, for sectional garage doors.
The HZ Simu micro-receiver, for lighting.
Awnings fitted with SIMU Hz motors.