T5 E Hz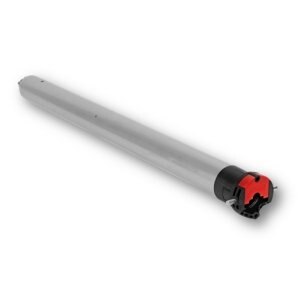 A wireless motor that combines intelligence with versatility!
- With its automatic setting mode, the T5 E Hz travel limits adjust themselves.
- 3 setting modes to choose from: automatic, semi-automatic and manual.
- Integrated stop against obstacle and ice detection systems for maximum safety.
- Option to set the user's favorite position (slats open for instance) which can be changed as desired.
- Motor equipped with the SIMU Hz wireless control system recognized as one of the most reliable on the market.


Radio electronic, 50 MM.
- Motor with built-in SIMU Hz radio receiver.
- Electronic end-limit system.
- Stop on obstacle function.
- Frost detection function.
- Intermediate position function.