acc - Color & Decor Frames for Simu-Hz Wall transmitters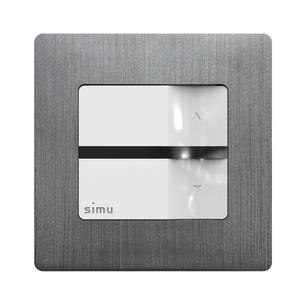 A wide range of coloured frames is available to customize the wall Simu-Hz transmitters :
- Frames with various colours : anthracite,red, taupe, blue
- Frames with various decorations : brushed alu, zebrano wood, lily flower, zebra..
The possibility to bring a unique touch to your decor !
Frame compatible with Simu-Hz wall transmitters (1 channel, Memory, 5 channels)
Matt finishing.
Packaged individually.